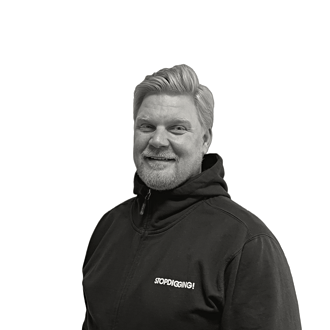 Kim Kivimäki
Country Sales Manager, Finland – Försäljning
Stopdigging has a great product and concept, which really makes it a great company, which is best in its business. I work as Country Sales Manager in Finland and have the main contact with our partners in Finland.
I live in in Helsinki together with my wife and dog, and I have a son who just moved out to live on his own.
In my free time, I go to our cottage whenever I have the chance and spend a lot of time in the nature. Depending on the season, I bring either a jet ski or snowmobile.